STORM PREPARATION JUNK REMOVAL
Full-Service & Curbside
STORM PREP JUNK REMOVAL
HURRICANE SEASON IS AT IT'S PEAK...
GET PREPARED NOW WITH JACK'S JUNK REMOVAL
WE FLORIDIANS KNOW STORM SEASON ALL TOO WELL
Well...it's that time again, here we are in the peak of Hurricane Season 2020. This year has already given us a run for our money, so get prepared now before it's too late!
Every year we receive the frantic phone calls a day or two before the storm. We are ALWAYS ready and willing to assist, however... why procrastinate? Clean up your yard, carport or shed today!
Get all of the projectiles removed and/or safely secured before a real threat heads our way! Items such as loose debris in your yard, tree limbs, flimsy branches, old trampolines, swing sets, roof tiles & shingles, can ALL become a real issue during high powered system.
It is imperative throughout hurricane season to make sure your property is safe, secure, & always hurricane ready!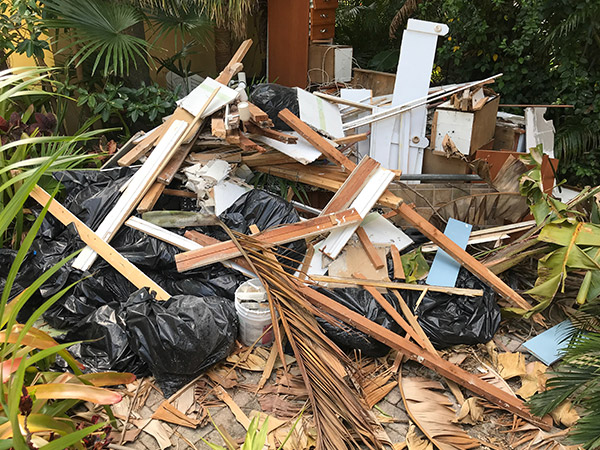 POST STORM JUNK REMOVAL
We will continue to offer our top notch services, always helping our community with post hurricane & storm debris relief. Last year we had the pleasure of assisting so many of our neighbors with clearing their driveways, entry/exit roads into communities and disposing of items such as tree debris, fencing and so much more!
WE KNOW WHAT WE NEED TO DO,
DON'T DELAY... CALL JACK'S TODAY!
Haven't found what you needed? Call Jack directly.